Brittany Troche is a licensed, freelance makeup artist and hair stylist, specializing in both women as well as men's grooming. She has been in the industry since 2001 and has extensive experience in film, television, advertising and fashion editorial. Brittany is a published artist, master stylist, platform artist, and educator.
She is the international lead makeup artist/ designer for Paul Mitchell's artistic team, representing Paul Mitchell globally.
Brittany is currently key hairstylist, wig specialist, salon services, and additional makeup artist for Studio C.
She is passionately committed to the expansion of herself and the future of the industry.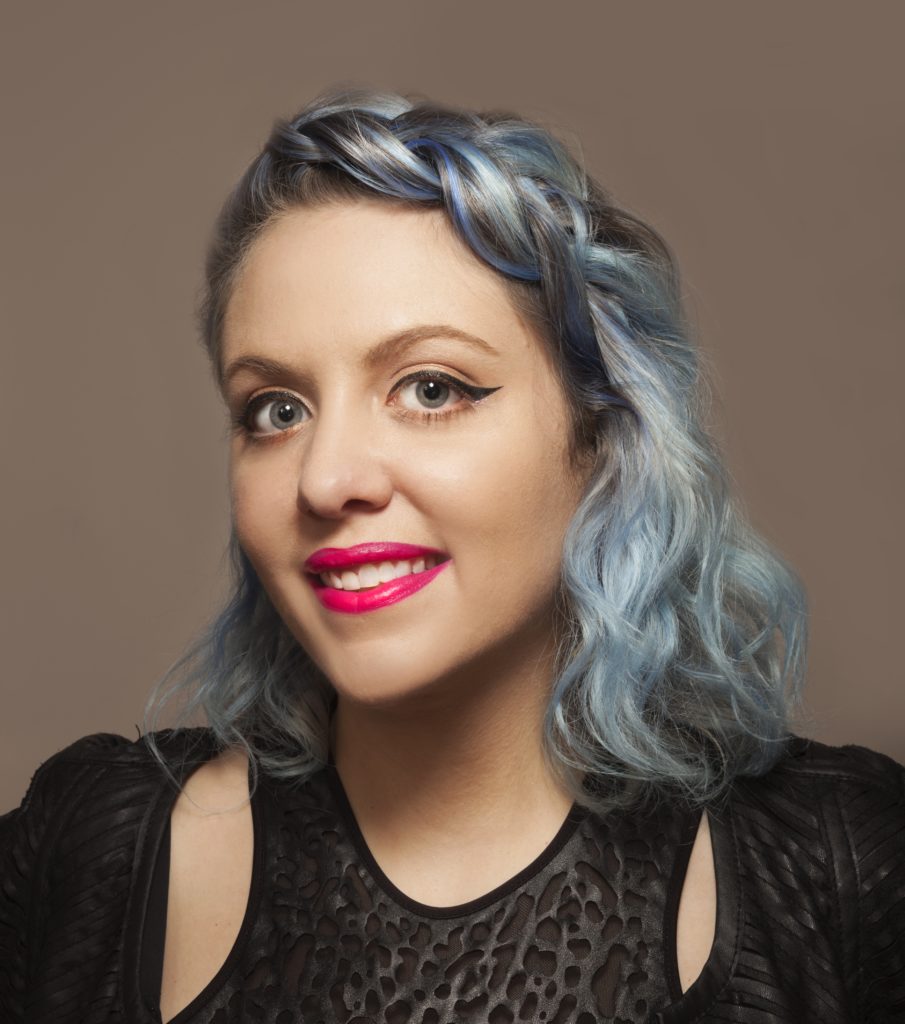 EDUCATION
Graduated from Von Curtis academy in cosmetology - 2002
Earned Associates of Arts degree in Visual Communications at FIDM (Fashion Institute of design and merchandising )
- Los Angeles campus 2002- 2004
Paul Mitchell certification:
Lead Makeup artist/designer for Paul Mitchell global business artistic director Robert Cromeans
Artistic team for John Paul Mitchell Systems
Creative director for Ryder makeup labs 
Artistic Director for Lividity Magazine
Co-owner of Promedia series
Instructor at Paul Mitchell the School
John Paul Mitchell Systems
Harmon Bros - Click Funnels
Infigo Films - BYU GO
Kaleidoscope
Teamsquad Media - Ziptop, Firefly, Nelson Bros, Rain Straw, Infuze, Proform
Paramount Network - Fire and Ice Productions
Kim Shelby
Erin Holmstead
Duston Todd
Mark Owens
Hailey Arnold
Justin Hackworth
Danica Reynolds
Badly Shaved Ape

Freelance for film/television
Print work for fashion/advertising
Master stylist
Platform artist
Hosting events and on-going education
FILM/TELEVISION
(Visit Brittany's IMDb profile here)
PCTV - Sundance Film Festival
Feel Good Drag

Yellowstone
Utah Famous Firsts
AFR BYUB
C2k BYUB
Show Offs

BYU TV - Dwight in Shining Armor;
Meet the Nutcrackers
University of Fullerton Museum CA
Woodbury Museum
BYU Broadcasting MARKETING - Random Acts
Studio C

Makeup Designer & Lead Makeup Artist:
Live in NYC, Studio C S9 - artist only (New York, NY)
Vanguard Launch Event (Denver, CO)
Hawaii Seminar (Honolulu, HI)
Wonderland Makeup Designer (Jan 2019)
Denver Fashion Week (Denver, CO)
Alternative

hair show (London, England)
Wonderland Designer - PRE Pro (Provo, UT)
Marula (New York, NY)
America's Beauty Show (Chicago, IL)
Hair Brasil (Sao Paulo, Brazil)
Nashville Fashion Focus (TN)
Mid-Atlantic Fashion Focus (MD)
Caper (Anaheim, CA; Orlando, FL; Las Vegas, NV)
BSG UK (London, England)
Provo Fashion Week (Provo, UT)
Rimini (Italy)
CanRad Hair Fest (Ontario, Canada)
Hawaii Seminar (Kona, HI)
Montreal ABA (Canada)
Cosmoprof (Rome, Italy)
Insphairation (Provo, UT)
Spring Style Show (San Jose, CA)
Utah Fashion Week (Salt Lake City, UT)
Colombus Event (Columbus, OH)
PM Pro (Grand Rapids, MI)
Worlds Fair (Austin, TX)
Salon Service Group, Branson Show (Branson, MO)
WIY Tour (Nation wide)
Ohio Beauty Show (Columbus, OH)
Millenium (Miami, FL)
Global Prev-you (Las Vegas, NV)
Behind the Chair (San Antonio, TX; New Orleans, LA;
Ft Lauderdale, FL)
World Beauty Show (Dubai)
PM Pro (Covington, KY)
Wild Beauty, Top Hair (Germany)
REGIS (Burlington, VT; Phoenix, AZ)
Charlotte Fashion Focus ( Charlotte, NC)
Gathering (Las Vegas, NV; Sardinia, Italy; Madrid, Spain)